Belarusian Lawmakers Not Bullish On Online Casino Boom
Belarusian lawmakers are not looking for any specific boom in the number of online gambling sites that are licensed. This is following a recent ruling that legalized that form of activity in the country.
Alexander Lukashenko, the Belarusian President, signed this month's decree No. 305, a law that aims to improve the state of the nation's gambling market and also to introduce better ways of protecting online gambling players. The law will come into effect in April 2019.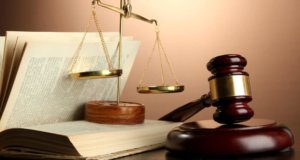 Belarusian Lawmakers – The Ruling
Amongst other things, the verdict will give local casinos to apply for online casino licenses.
"We don't believe that there will be a lot of online casinos in the country in the next coming few years. Also, there are no visible requirements for such a trend.''- said Deputy Tax and Duties Minister Vladimir Mukvich.
Online gambling sites will become legal in Belarus starting on the 1st of April, 2019. Applications for online gambling licenses are required to fulfill a number of necessities. For instance, brick-and-mortar casinos must also apply for online gambling licenses. Minister Mukvich also told the media that such institutions would be allowed until the 1st of April, 2021.
The legal gambling age in Belarus remains 18. This is to make sure gambling does not get out of hand. Local gambling establishments are presently supervised strictly by the state, and the decree No. 305 was created in a way that ensures online operations are also monitored closely. The new law requires online sites to keep records of the whole game processes of their casino players. These records will be  available to all capable bodies.
In addition, online sites will connect to a money system; a measure believed to also ensure transparency in the provision of online gambling services.
More News 
Sports betting provider mybet holdings SE files bankruptcy 
New Zealand Poker machines make the biggest community donations 
Christchurch residents face extreme high problem gambling rates