Casino Boss Tilman Fertitta Allegedly Approaches Caesars with Merger Offer
Another huge merger and procurement deal within the US casino industry might be around the corner. A new round of industry buzz suggested that casino magnate Tilman Fertitta approached Caesars Entertainment Corp. in a meeting about merging the Las Vegas casino giant with his Golden Nugget casino group.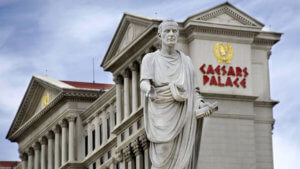 Apparently Mr. Fertitta was trying to bait Caesars with an offer for an opposite merger that will place Caesars as the acquirer. Business shareholders will continue as shareholders in the joint business.
Merger Offer
It is still unclear whether the gaming and hospitality business will consider any offer from Mr. Fertitta given the fact that Caesars' market capitalization stands at around $6.3 billion, while Mr. Fertitta's net worth is at $4.5 billion according to Forbes. Aside from Golden Nugget, his holdings comprise of the Houston Rockets National Basketball Association team. Also a dining and entertainment corporation Landry's.
Caesars emerged from a lengthy and challenging Chapter 11 bankruptcy last fall and it looks to improve its profit and also to catch up with rivals MGM Resorts International and Wynn Resorts.
The Las Vegas gaming and hospitality recently closed the acquisition of Indiana-based privately owned gaming and horse racing company Centaur Holdings LLC for $1.7 billion, to which Caesars paid in cash. The deal will help the company grow its presence in Indiana.
A senior analyst at Macquarie, Chad Beynon, told the CNBC that the proposed merger of Golden Nugget and Caesars is part of a greater merger and procurement trend within the US gaming industry.
According to Mr. Beynon, as Caesars emerged from bankruptcy protection, "the fun is just getting started" at the casino and hospitality giant. This follows the recent acquisition of Centaur Holdings. The Las Vegas Corporation is now considering a bid for Dan Gilbert's Jack Entertainment LLC.