Christchurch Residents Face Extreme High Problem Gambling Rates
A great amount of poker machines in the territory of Christchurch has led to an increased rate of gambling addiction among residents. The massive number of pokies within the city have been blamed for the quick spreading gambling addiction. However, some people think that problem gambling addiction is over-represented in Christchurch.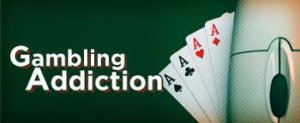 Christchurch and Gambling Addiction
The levels of gambling addiction have been slowly dropping across the city. In fact, the number of gamblers that seek help for dealing with gambling addiction remains high. Based on the statistics of players that have come forward to seek professional help with their gaming addiction. As a result, this has made experts claim that problem gambling is over-represented in Christchurch city.
Christchurch  and the Latter
There is a latter that has been released to give thorough information to the city council. The intention is to help make regulatory performance and for the committee to make its decision to approve the policy. The latter aims to prevent any gambling licenses, under which gaming on pokies in local pubs and clubs is allowed.
More People Look for Help Dealing with Problem Gambling
A total of 1,207 people requested help with their addiction to gaming in 2017. The figure represents a rate that is 2% greater than the national average.
At present, a total of 1,332 slot machines are available in 86 sites in the city. This means that only Tauranga city has a bigger number of slot machines per head of population. Christchurch remains in the second position with the number of slots available.
Overview
Problem gambling is currently the biggest issue in most cities. However, there are ways that players can also fight against gambling addiction. Not to forget that the first step to healing is admitting that you do have a gambling addiction problem.