Sports betting provider mybet Holdings SE files bankruptcy
Mybet Holdings SE, an online sports betting provider announced that it has willingly entered 'bankruptcy proceedings'. This is after it had its request for a provisional tax suspension declined by a court in Frankfurt.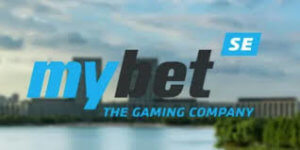 Mybet Holdings SE Unpaid tax bill:
According to a press release they had, the insolvency decision was taken due to its 'pending insolvency'. Moreover, it comes after it had earlier admitted to being incapable of paying local sports betting tax bill that is valued around $4.54 million.
Mybet Holdings SE – official press release
"The mybet Holding SE management board is preparing a request to open liquidation proceedings due to pending insolvency. The company aims to file the request for all of the three German group firms including the business itself with the capable district court."
The company had hopes that it could avoid last option of bankruptcy by selling its mybet.com online site to an unidentified investor. However, the company declared on the 14th of August that the deal had fallen through. This is due to what it reports as the projected buyer's 'unrealizable conditions'.
"The board's choice to file for bankruptcy following failure with the investor talks was influenced by the Frankfurt Revenue Department since it had rejected its application for interim closure of the application of withholding sports bills, which are now the group company Associated Personal Exchange International Limited based in Malta."
Mybet Holdings SE is known to be one of the best sports betting sites. They offer football, cycling, volleyball and boxing wagering to players. Their betting range offers more than 30 sports. Moreover, there are attractive casino jackpots, a wide range of table games like roulette, various card games such as blackjack. They also offer a number of slots with quality graphics, for the top-notch gaming experience.
More News 
Christchurch residents face extreme high problem gambling rates
New Zealand Poker Machines Make The Biggest Community Donations