Online Keno | Best Online Keno 2018
Online Keno is a lottery-like casino game, quite similar to bingo. It is straightforward and easy to play; the player's objective is simply to guess what numbers will be chosen or drawn at random by the game. The payout is determined by how many numbers the player guesses correctly. Online Keno is one of the most played games and has won favour among many gamers even around the world.
Online Keno – The History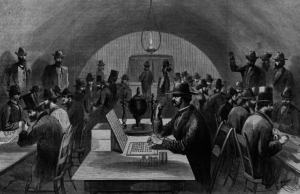 How Keno came about is a story marked by both evidence and legend. Keno is thought to have begun as a Chinese lottery game sometime in 200 B.C, as a brainchild of a warlord named Cheung Leung. According to legend, Leung invented this lottery to help raise funds which would save his war-torn city from economic ruin. Not only did this strategy work, but it is also said to have raised enough funds to build the famous Great Wall of China.
Top Online Keno Casinos
Online Keno-The gold rush
Keno is said to have been derived from a nursery school rhyme and started being used as a teaching aid for children in China. The game, later on, travelled to the West (California, America) through Chinese immigrants during the Gold Rush, where it sparked commercial interest. Since lotteries were illegal at the time, while horseracing was mostly accepted, the game was renamed to 'Horse Race Keno' in casinos and went through a few changes especially regarding the number characters.
When the American government began contemplating taxing horse race keno betting in the 1960s, casinos in Nevada decided to drop the 'horse race' part of the name and just use 'Keno.' The game has been part and parcel of casinos from that time, and today, it will even be found on Online and Mobile Casinos.
Online Keno Today and How to Play Keno in 2018
Online Keno remains one of the easiest gambling games to date. It is truly a chance game and is one of the best places to start your gaming journey if you are new to gambling or lottery playing. Online Keno has very few rules, making it simple to grasp, and although it is a game of luck, with some knowledge around the game, you can tamper with fate and make it work for you.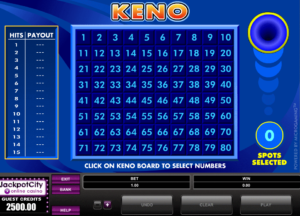 To play Online Keno. First, you buy a ticket. The Online Keno ticket has numbers one (1) up to eighty (80). Your objective is to mark off about 20 of the numbers that you think the computer will randomly draw out on this ticket. When the number you have chosen matches one drawn, it is called a 'hit' in Online Keno. The game pays out according to the amounts of your bet and the number of hits achieved.
Online Keno and the RNG
Online Keno uses Random Number Generators (RNGs) to draw the numbers, which maximises the randomness of each result. RNGs are digital devices that formulate numbers and symbols in a haphazard manner, this way the results are unpredictable. Hence, the 'luck' bit about gambling games. Regarding house edge and payouts or paytables, however, different Online Casinos tend to have their numbers.
Rules of Online Keno
Online Keno has similar rules to those of regular Keno. They are simple to understand and make the gameplay an easy one. Here is what you need to know when playing Online Keno:
Purchase an Online Keno ticket or card from the from the games' online lounge.
Select the amount you wish to wager.
Mark the numbers on your Online Keno ticket (a digital card on the screen), at least 4 of them and not more than 10, which you think will be drawn by the computer. On some Online Casinos, you may be able to wager on up to 20 numbers.
Each number you select is called a spot. If you choose eight numbers, you are playing an eight-spot Keno game.
Start the game by clicking the 'Play' or 'Click to Play' button.
The numbers you have matched will light up as the game continues to draw.
The Online Keno game will pay out according to the size of the wagers you made on each number you guesses correctly.
Online Keno – Playing Strategies 2018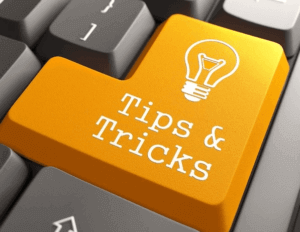 As you have now gathered, Online Keno is a game of luck and chance, but do not let this disillusion you. You can get the game to be in your favour to a degree if you know what to do. Keno has turned many players into instant millionaires before, and this remains a possibility for you too, or at least the strategies will help you maximise your Online Keno returns and enjoyment as you play. Consider the following:
Pick as many numbers as you can
Start by picking as many numbers as you can. The limits will depend on the Online Casino you are playing on. Some allow a maximum of 10, while others you can choose up to 20. The more numbers you can wager on, the better your chances are.
Pay attention to the Online Keno paytable
Always pay attention to the Online Keno paytable whenever you are playing. Study it, and you will soon be somewhat able to see which numbers are more likely to be profitable to wager on.
Set a bankroll
Decide how much you are spending on your Online Keno game, how frequently you will play and for how long. Stick to this plan. Even if this does not directly help with choosing the matching numbers, it will buy you more play time at the online casino, thus contributing to your attractive opportunities.
Enjoy the game
Remember to play for the enjoyment and use your intuition to make decisions.
Online Keno versus Land-Based Keno
You may have thought to yourself, "but why should I play Online Keno instead of going for the physical game? Is it worth my time and can I trust it?" This is, of course, a fundamental concern, one that here at Jackpots Casino we will gladly put to ease.
Firstly, Online Keno is very much like Keno played at land-based casinos. So you are not missing or being robbed of anything where the principle of the game is concerned. You still select numbers, one up to 10 or 20 (depending on the online casino) that you hope to match the ones drawn by the computer.
Then there is the comforting fact that Online Keno can be played from home. If you have an Internet-connected PC, then you are good to go. This means you no longer have to spend a fortune traveling to a land-based casino to enjoy a game of Keno. Today that same game is a few clicks away.
The ease of online keno
Adding to this, the privacy and quietness that comes with playing in your space is one we cannot neglect. Sometimes players are a little shy to try out some games in public, but this is not a factor when playing Online Keno. You also avoid the wait associated with land-based casinos. Waiting for your turn to sit at the table and play your game is now a thing of choice, not default. Find the best internet gambling sites and choose your favorite to gamble. Play keno online Australia for real money and try your luck.
Since Online Keno is not played on paper like at land-based casinos, you can change the numbers you choose at will before you hit the 'play' button; saving you time and much frustration. You simply unselect the number you had chosen and selected a new one.
Another good thing about playing Online Keno is that updating your account balance is automated and does not need you to lift a finger. Once you win, your payouts are immediately added to your casino account, saving you time that you can use to play a little more.
Online Keno Glossary
Before playing Online Keno, get familiar with these terms to make your play time easier and quicker. You wouldn't want to be delayed by having to the jargon first to know what the game is saying to you right? Have a look at some of the terms that you will come across below:
Aggregate Limit – this refers to the total amount of payouts that a casino will make on anyone Keno game.
All-or-nothing – an option where you either win when all your selected numbers match the drawn ones, or you lose if none of them matches. May also be referred to as Catch all or Catch zero.
Balls – Keno balls used to determine the winning numbers. Each ball is numbered, and there are balls from one to eighty.
Catch – this is the total number of matches the player has been able to achieve.
Chase the Old Man – refers to selecting the number that one seems to be appearing more often that others in Online Keno.
Combination ticket – a keno ticket that has various betting options; allowing the player to vary his/her number choices so that they can wager more than once in that same ticket.
Deuce – two marked numbers that are on consecutive blocks on the online keno ticket.
Draw – a group name for the numbers that have been drawn by the Online Keno game. These may be up to 10, 15 or 20, depending on the online casino used.
Exacta Ticket – a ticket that is used to play two separate Keno games. Exacta tickets tend to have a higher payout than regular keno tickets.
Hit – a hit is when a player's number has been matched with a drawn number.
House Edge – the long-term advantage that the casino has over the players. It is a mathematically determined percentage referring to how much the casino is expected to win over a long period.
House Keno Brochure – this is an information sheet with details on yearly payouts, e.tc.
Keno Board – a digital screen on the Online Keno game used to display the numbers that have been drawn by the computer. May also be called Flashboard.
Keno Ticket – paper (digital in Online Keno) with a number grid from one to eighty where players mark the numbers they think will be drawn out by the game. Each player marks up to a total of 20 numbers on the card. Also called Computer Ticket.
Payoff/Payout – the amount a player will win when their numbers have matched the drawn winning numbers.
Progressive Jackpot – a constantly growing cash prize to which each player's bet on the specific game contributes a portion. The player who achieves a hit where all his numbers match and have also bet the maximum amount wins it.
Random number generator – a virtual device that builds number sequences in a random manner. This sequence becomes the outcome of the game.
Wager – an amount of bet money that the player chooses to place on his selected numbers on a single Online Keno game.
Online Keno – FAQs