WIMBLEDON MATCHES GET FLAGGED OVER SUSPICIOUS BETTING
Wimbledon Championship Tournament- The second quarter of 2017 findings has been released by The European Sports Security Association (ESSA).  The news is not great, as there have been match-fixing concerns. Wimbledon is getting bad publicity. Wimbledon is one of the biggest tennis grand slam events.
Recently there have been numerous reports about suspicious betting taking place.  Betting activities went down with 27 percent compared to the previous quarter.  Three of the suspicious events occurred at the recently completed Wimbledon Championship. Counting one in the main championship draw and two more matches in the qualifying stages.
At the French Open tournament, one match was identified as problematic. With four more at the Association of Tennis Professionals (ATP) and Women's Tennis Association (WTA) tennis circuits.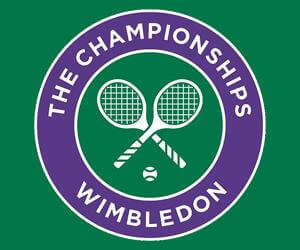 Wimbledon Matches Investigated
Tennis matches that are flagged will be sent to ESSA's Tennis Integrity Unit.  The unit will make further investigations on the betting activity that took place.
The organization believes a betting pattern is doubtful if usual bet sizes or volumes continue even after significant price changes have been made.
Wimbledon Championship Tournament – Watchdogs
Investigators will investigate everyone and make sure that they get all the answers. Hoping that all this may be just minor errors than suspicious betting.
"Betting integrity issues continue to be a key feature of stakeholder discussions at national and international levels."-said Khalid Ali the ESSA secretary general.
ESSA unit has been asked to deliver a report on behalf of the "private sports betting industry. They highlighting the challenges facing regulated operators to feed into the CoE's ongoing efforts to ratify the match-fixing Convention.
The main focus of the report will be about the exchange of information between sports operators and national platforms. It is also about how they can identify any risk and improve their risk management.
There was suspicious betting activity in tennis from many years ago furthermore they also have been in discussion. We hope all this will be addressed and the tennis grand slams will be back to their usual standard.