MASSACHUSETTS WOMAN WON $955 MIL JACKPOT
Jackpot Winner – Americans love and enjoy playing Powerball. 23 August came and everybody was waiting to see the results. The draw was won by Mavis Wanczyk of Chicopee, Massachusetts who did not even bother to watch the game.
Mavis Wanczyk is a 53-year old that works at a hospital. As people were busy watching the game, she was busy with her own thoughts. She was thinking about the person who will win the second biggest lottery jackpot in the United States history. She never thought that she would be the one who ever gets to win it. For her, it was only a dream.
The following day, her colleague told her of the winning numbers and that when she realized that she had won the lottery.
She had played five ticks in total. Mavis Wanczykhad one in 292,201,338 winning odds. She made her bets by choosing her family members birth dates along with her lucky number.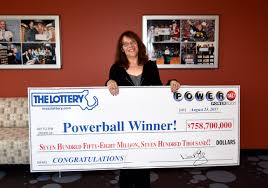 Jackpot Winner – Keno Player
Wanczyk looks for spots when she marks her card. She filled the card with her family member's birthdays and the last spot she chose her favorite Powerball number. All that made her the second person to win the largest jackpots in the US.
She's the only person to have lined up 6, 7, 16, 23, and 26, with a Powerball number of 4, on a single ticket. Wanczyk was rewarded USD$758.7 million (AUD$952.2 million jackpot.
Wanczyk chose to take the "lump sum" payment, then having her jackpot spread out over the year via installments.
Jackpot Winner Wanczyk – Conference
At a press conference to announce her as the sole winner, she was asked about her decision to select her own numbers. She then said that she just chose the numbers not thinking that they will actually win. After working at the Mercy Medical Centre for 32 years, she applied for early retirement.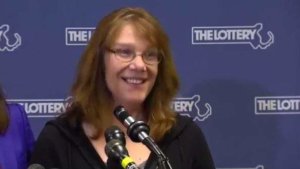 The USD$758.7 million payout makes her the largest single-winner jackpot in U.S. lotto history. The lottery is basically a game of luck and Wanczyk was the lucky lady.