Empire Resorts keeps Monticello and Racino in Operation
Raceway and Monticello Casino are no longer in danger of being closed down. There is a new casino site that is going to launch which is about 1.6 million square feet, five-star gambling site in Thompson, Sullivan County. However, it will not affect Monticello and Racinos operations.
On the Times Herald-Record reports said that there were a number of guests that attended the grand opening of the $920 million Resorts World Catskills. The visitors speculated about the owner of the properties if he's going to shut down the harness racing track & racino that has been operating for six decades.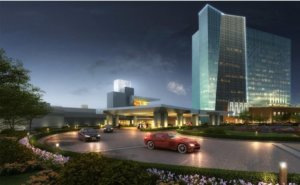 Monticello and Raceway
Executive Vice President of Governmental Affairs and Corporate Communications for Empire Resorts, Charlie Degliomini says that the business will not close down as they still take it as a business that is exciting and most active.
Degliomini who has been with the business since the year 2004, says that the business has managed to add a casino component which offers over 1000 video lottery terminals and 40 online table games such as roulette, blackjack, craps, and three card poker. The business is to continue as normal.
Empire Resorts
The company wants to keep the business running and also keep employees jobs. More than 200 people are employed at Monticello Casino & Raceway. These two businesses contribute a lot to the village, which is about $180,000 a year. This also gives players and visitors a choice of what they prefer and where they would like to go.
Improvements to the racino have been made including the positive replacement of the buffet. Along with a sports bar. Furthermore, a new mini grandstand, betting and horse racing operations relocated closer to the casino gaming floor. This is to create a denser experience. However, there might be some doubts about Racing taking place with the new establishment being there. However, it still remains stable and active.