Canada's Online Gambling Under Threat
The US Courts rule in favour of increasing online gambling selections, Canada's online gambling is heading is taking a different route. Canada's gambling industry is projected to have made profits of $17.3 billion CAD in 2017. In addition, it is continuing to grow at a faster pace.  To date, it is legal in Canada to place betting's online as long as the gambling site or the poker site does not have a physical casino in the country.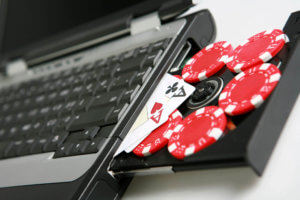 This has been one of the concerns for provincial casinos such as PlayNow.com, PlayOLG, and Espacejeux. They are the only operatives that are licensed to operate in the country.  Moreover, it is also a worry for legislators who see CA players gaming with foreign sites as lost tax income. The Quebec legislature passed Bill 74 in 2016. It includes a provision that will force the online Service Providers to block international online casino operatives.
Canada's online gambling – Loto-Quebec
The provincial gambling body in Quebec runs EspaceJeux.com, an online gambling site that requires players to reside in Quebec. More prominently, EspaceJeux's profits are passed to the provincial government. Also, lotteries and land-based casino profits are passed to the government and they are also regulated.
Canada's online gambling – The Loss of Revenue
Simon Stern from toponlinecasinos.ca said that up until 2016, Loto-Quebec has specified on the record that they were taking a lot of money, this means that their Return to Player (RTP) was lower than competing worldwide based casinos. They were also unable to grow quickly to be sustainable due to casino gamblers having easy selections to play online games anywhere they wanted. Competition is aggressive internationally and biggest online casinos have great revenues to offer large welcome bonuses and outstanding RTPs.
Canada's online gambling – The legislation
Quebec simply had to introduce legislation to be able to eliminate the competition by forcing ISPs to block international websites. In 2016 Bill 74 was passed with the provision. For the Quebec bill to work, loto- Quebec has to give a list of more than 200 online gambling sites that ISPs within the province to be blocked.
Overview
The most visited online casinos from Quebec include Casino.com, PokerStars, and LeoVegas. The law had a lot of time to prepare months an appropriate framework to achieve the goal. All other online sites will be blocked in the province and the ISPs will be responsible for blocking them.