Terms and Conditions
Privacy Policy & Terms of Service
Jackpots Casino has placed together a guide that outlines the terms and services along with the privacy policy for our readers. Read through to understand what our site stands for and what it can offer you as a reader and a gambler.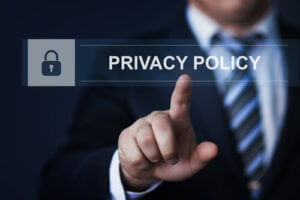 General Policy and Information
Jackpots casino may collect your general information when you are using our site, and we may use your information for the following reasons:
To contact you
Research purposes
To improve our site
Customize ads
Fulfilling requests
Jackpots Casino does not allow players younger than 18 years to participate in gambling. Our readers can also decide if they do not want to receive any gaming news from us. With that said they can contact us should they want to be deactivated?
 Disclosure
Jackpots Casino only supplies personal information with the permission of the reader if not then under the exceptions such as:
Providing information only to trusted companies and only under a confidentiality agreement. The companies don't have the right to pass the information given to them.
Information required by law and court orders.
If the player's information is to be transferred by Jackpots Casino, players will first be contacted and notified of the move.
Privacy Policy
Jackpots Casino will not use your information if not for the mentioned information.
Our site uses an encryption code technology to make sure that reader's information is safe and secure.
Should you need any help, your contacts will be used to communicate with you.
Jackpots Casinos can change its information at any time without notifying the readers.
Our objective is to make sure that the information we provide our readers with is accurate, fair and detailed for Players.
Terms & Conditions – Complains
Our top priority is our readers. If you have a problem, you should not hesitate to contact us at any time. We have a dedicated team that's always waiting for you to reach them and helps resolve your gambling issues. Some of the complaints that players may submit are:
Imprecise information
Unfair comments
Subjective and incorrect reviews
Complaints about reviews and games from our team
Our teams cannot to contact you regarding your money but allowed to communicate with you should you have a query.
Review Terms of Services
Reviews were written and published on Jackpots Casino are the opinions of the gamblers. In conclusion, casino reviews are researched to make sure that they are accurate.