Play French Roulette Online 2017
French Roulette is a popular online casino game and it is an online roulette variation. The game is loved and enjoyed by most online casino players.  Players may have seen the game at the gambling lobby. A lot of players might also have not played the game before. It may look difficult to play, but once you know the basic rules of online roulette then you don't have to worry.
French roulette is a bit different to the European and American roulette, but basically the same game.  Check out the guide that we at Jackpots Casino have prepared for you.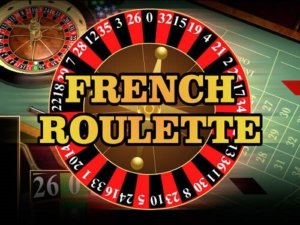 French Roulette Game
Roulette outside bets are retitled to their preferred French variant, however, they work the same way. The key addition to the French roulette game table is the racetrack wagering area. The similar betting area can be seen on the European tables.
Top French Roulette Online Casinos
Most gambling sites offer a French roulette table but they use a similar table layout of European tables. French and European roulette are not too different from each other. They call it French roulette because of the race track betting on the side. The red/black and column bets consist of icons or symbols instead of names. Gamblers should make sure that the casino they choose to play at is fully licensed and regulated. For the best roulette casinos check Jackpots Casino.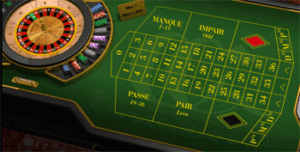 French Roulette House Edge
French roulette is more like European roulette however it has a different table layout. They both have the same house edge of 2.70%. Some online and offline sites offer the La Partage or En Prison rules on roulette tables. Both of the rules have the house edge on all even bets from 2.70% – 1.35%.
En Prison – Means that your even bets are held "in prison" for an extra more spin.
La Partage – Means the player gets half of the even bet wagers back.
French Roulette Tips
Check out the French roulette tips that will help you enjoy the game below:
French Roulette game is a random game and you should play with stakes that level your bankroll and can afford.
Look for Roulette gambling sites that offer low table stakes.
Demand for rapid pay-out.
Play French Roulette at casinos that are powered by top software providers.
Make a deposit and play with your home currency to get added value.
Make sure Roulette is an eligible game if you decide to make use of a casino bonus.
Choose to play at a casino that offers 24/7 customer service.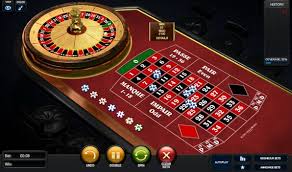 French Roulette Bet Types
Check out the quick guide to all French roulette bet types below:
Manque – Figures 1 -18.
Rouge – All Red figures.
Noir – All Black figures.
Passe – Figures 19 – 36.
Premier Douzaine – 1st 12 numbers.
Moyenne Douzaine – 2nd numbers from 13 – 24.
Dernière Douzaine – 3rd numbers from 25 – 36.
French Roulette is an interesting game to play. Check out the best online casino that is licensed and registered and start gaming.