Wrest Point Casino Named a Heritage Site
Wrest Point Casino was the first casino to be legalized in Hobart, Tasmania, Australia. The casino has now been granted legal protection as a heritage site. In late August, the (THC) Tasmanian Heritage Council added the tourist attraction site to their Heritage Register.
Wrest Point Casino's centrepiece is a 17-storey octagonal skyscraper standing at 64 meters high. It is the tallest building in Hobart. The building was designed by Sir Roy Grounds. The building was completed in 1973, with the wider complex designed to integrate with the existing Riviera Hotel that was launched in 1939.
Tasmanian Heritage Council's Brett Torossi issued a statement celebrating the casino's addition to the Heritage Register.
"The inclusion of Wrest Point Hotel Casino on the Heritage Register gives important recognition to the significant role this place has played in the development of Tasmania's tourism and hospitality industry. Together, the Riviera Hotel and Wrest Point help to tell the story of how tourism and hospitality have evolved in Tasmania."- said Brett Torossi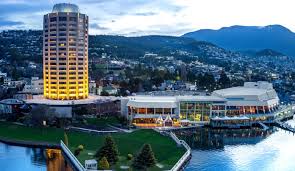 Wrest Point Casino
The General Manager of the casino, Dominic Baker framed the heritage status as an incentive for visitors from all over the world to explore Wrest Point Casino and Hotel.
Tasmanian tourists are excited about the step that has been taken to make the casino a heritage site. It is also a great tourist attraction. This will also help put Tasmania on the map.
Australians can now tell their prospective visitors that the casino plays an important role in the Tasmanian currency. The casino has been available for years now and is still known to give players the best gaming experience.
Federal Group, who are the building owners have announced an AU$100 million renovation proposal to take place in December of the year 2015. Wrest Point Casino was to be turned into a luxury destination along with Australia's great casino resorts.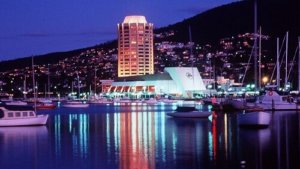 The redevelopment was to establish Wrest Point as Australia's greatest entertainment destination. The plan was to return the focus to the prime waterfront location, with performance spaces, recreate the excitement of casino gaming and high quality dining outlets that champion Tasmanian produce.
Go ahead and try Wrest Point Casino and enjoy your gambling journey.