Shorelines Casino Thousand Islands to build a new Hotel
Shorelines Casino Thousand Islands; a gaming site located in Peterborough got the green light to open a hotel across from their gambling casino. The gambling venue got approved from the Thousand Islands and the Township of Leeds to commence with construction. The Wingate by Wyndham hotel will contain four stories and 78 guest rooms.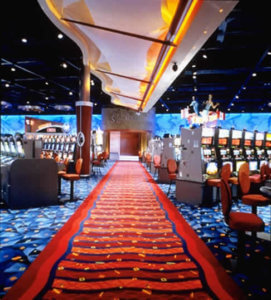 Shorelines Casino Thousand Islands
The four-story hotel will have guest space and also a meeting room with a lounge and a lobby. In addition, there will also be an indoor pool and spa area. Out of all of the rooms, 18 will be considered to be for an extended stay. They will also include a kitchenette and a living room. The rooms will be for visitors who need to stay on-site for a lengthy time.
Shorelines Casino Thousand Islands- Approval
A common vote was given by the Township council concerning the rezoning and also an official plan alteration to allow the construction of the hotel to start. The council plans on passing their formal support this week.
The 60,547-square-foot structure will be located diagonally to the County Road 2 from the Shorelines Casino Thousand Islands. This is the former MacNeil Park Lane trailer park which closed in 2016. The site is zoned to house a trailer park, however, the council chose to rezone the land and allow the hotel to be built. The council had to surrender a height restriction of 12 meters for the rezoning approval. This is for the hotel to be two meters higher. The contractor agreed to upsurge the distance of the building from the closest neighbors in response to the change.
The owners of the hotel hoped to use sewer services and Gananoque water for the property. However, the cost to encompass the line was too much. The town could not be able to use the existing lines to source the hotel with the capacity it needed. Moreover, enlarging the lines will be costly. The contractor will use a private system for good water and septic needs.
Hired experts by the township with plans for further appraisal during the site plan have been approved.