PA Gaming Control Board imposes four fines totalling $62,500
Pennsylvania Gaming Control Board (PGCB) has fined three online gaming casinos and a gaming service provider. This took place last week Wednesday and the PGCB's Office of Enforcement Counsel and the Board permitted the fines.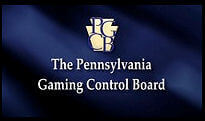 PA Gaming Control Board – Fines
A fine of $30,000 was charged against Greenwood Gaming & Entertainment, Inc. This was for Self-Exclusion List violations. Gaming operator for the Parx Casino in Bucks County was also fined. In three incidents, individuals entered the gaming floor at Parx gambling Casino and they received advances and also took part in gaming activities. This is despite the individuals being on the PGCB's Self-Exclusion List. Self-excluded players must not get wagers, they must be denied gaming privileges. Moreover, no cash advances and check cashing advantages by licensed facilities.
Presque Isle Downs & Casino
In each of the three instances, the patrons were allowed by Parx to access the gaming floor and get cash advances to engage in gambling. A $15,000 fine was given to Presque Isle Downs & Casino an Erie County operator Inc. The fine was for allowing three workers to work when they did not have valid gaming credentials issued by PGCB.
PA Gaming Control Board – Rhode Island-based CB POC, LLC
A $10, 000 fine was for Rhode Island-based CB POC, LLC for failing to file the mandatory gaming service provider applications. This was going to help the company to be approved to manage restaurants at the Mohegan Sun Pocono facility in Wilkes-Barre. However, the good news is that the company managed to acquire permission from the PA Gaming Control Board.
The last fine was against Washington Trotting Association, Inc., where the operator of The Meadows Casino in Washington County, allowed a 20-year-old male to access the gaming floor and was caught trying to play table games. The fine that was issued to the casino was $7,500.
We hope the fined parties get the message and learned a few things.