NetEnt launches a Netent Live Sports Roulette
The leading gaming solutions provider, NetEnt has introduced a new addition to its live casino gaming profile. This is after they have introduced a new slot gaming option last week. Live Sports Roulette is the new game that will be launched on the 14th of June 2018. The game offers casinos the ability to give a new roulette option to casino players during the World Cup.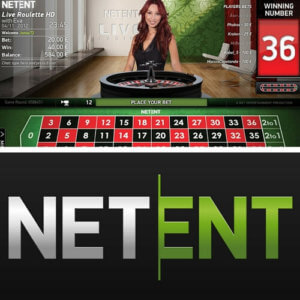 Netent Live Sports Roulette
The Live Sports Roulette game is an enticing football experience not to miss.  The game allows players to stay up-to-date with the scores. In addition, players can also get updates of the World Cup in real time. All this can take place while playing the roulette game. Roulette dealers will comment on the World Cup games as a live sports feed plays during gameplay. Also information on the game schedule, a recap of game statistics and group tables.
The new game will be available for players on mobile and desktop. The game also allows players to follow the World Cup. This is something that has never happened before.
Netent Live Sports Roulette – World Cup tournament
During the World Cup tournament, NetEnt will offer a first-hand promotion alongside the new game. Goal Smash Roulette will be a two-part race and it will offer bonus rewards each day. There will also be a prize drawing from a pool of $119,055.75. The competition will take place from the 14th of June to the 15th of July. Casino operators will have to opt-in before May the 16th. Hurry up, do not miss out!
NetEnt's Chief Product Officer (CPO) Henrik Fagerlund said that Live Sports Roulette offer an immersive football experience. Players also enjoy the gaming provider's live game. The world cup is just around the corner, this is the best time to introduce Goal Smash Roulette to players. Moreover, to give players a chance to win prizes daily and to stay on top with the action during the event.
Casinos will have the aptitude to opt-in to the fresh roulette game and access promotions that are related during the World Cup.
Overview
NetEnt live players do not have to worry about experiencing any problems relating to the new gaming choice. When the World Cup ends, the technology will still be available for roulette gaming.