AUSTRALIA'S MOBILE APP BETTING BOOMS AT EXPENSE OF RETAIL
Mobile App Betting – Sports bettors in Australia are gradually replacing retail markets with mobile apps. Mobile apps are taking over and it seems like things will be a bit difficult to retailers. A report which shows 23% turnover within six months, has been made. Online sites and mobile apps are now used to replace more than 66% of Aussie's wagering volume.
Matt Ryan, a veteran gaming industry analyst, thinks that the online adoption between sports wagerer does go hand in hand with land based retail market.
"The structural shift in betting continues with retail turnover declining 6 per cent in the first half of 2017."-he says
He further made an analysis which shows a stable trend line between four major international providers, such as Ladbrokes, Bet365, William Hill, and Sportsbet comprised 64% of mobile sports wagering apps.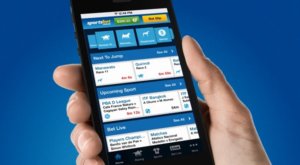 Mobile App Betting – More Info
Sportsbet dominates the app download subdivision with a 33% market share. Melbourne-based Tabcorp made 18% of mobile sports gaming downloads. The development in Tabcorp's app download share supports a forecast of 15% digital wagering growth in 2018.
William Hill experienced the shift from retail to digital since website wagers represent about 35% of the company's income. William Hill reported that 81% of its online betting activity was made via a mobile app.
Despite the decrease in volume precipitated by the Northern Territory's ban on "in-play" betting, William Hill grew its betting turnover by 28%.
It is still going to be a long way before everything goes back to normal. However, technology keeps changing to improve lives.  Now gambling has been brought to players' fingertips and one doesn't have to go to the retailers to gain access to their favorite betting games.
For more info on the news and to stay updated, click here and start with your gaming fun and winning.