MGM Resorts International Employs Scott Butera
One of the world's biggest casino operators, MGM Resorts International, has announced that it has employed the top entertainment and hospitality executive, Scott Butera. Butera will work as the casino's operative Interactive Gaming President. In addition to this, he will be helping the business grow its dominance in the developing American sports betting sector.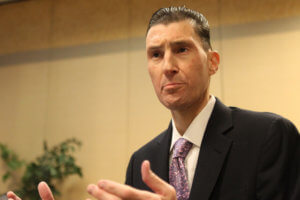 MGM Resorts International – Scott Butera
The Las Vegas-headquartered MGM Resorts International gave an explanation regarding the hiring of Butera follows last month. MGM Resorts International stated that Butera has more than 25 years of experience in finance and hospitality. This includes a spell as Chief Operating Officer (COO) at The Cosmopolitan in Las Vegas as well as Chief Executive Officer for Tropicana Entertainment Incorporated.
"Scott is joining the company at a really exciting time," –said Corey Sanders, the COO for MGM Resorts International. That is responsible for more than 25 properties around the world including the Excalibur Hotel Casino in Las Vegas and Maryland's recently launched MGM National Harbour. "Skill-based gaming is expanding exponentially and his experience will help us to dominate the field," he added.
MGM Resorts International – Sports Betting
The casino operative announced that PASPA's repeal represents a great development for the industry and that Butera will focus on implementing its own sports betting strategy. This is to help the company bring its industry-best sports wagering operations to new markets across the United States.
"As an industry leader in sports betting and cutting-edge interactive gaming offerings, MGM Resorts is well positioned to bring our decades of experience and also a well-earned reputation to new markets through the country," -Sanders