Massachusetts Cuts Funds for Problem Gambling
Massachusetts State authorities have confirmed that they have cut funding for the state-wide anti-problem gambling programs. The funding program has been cut down by US$250,000.
The state decided to cut down on the programs because they are about to open new casinos. With the money that they have cut, they are going to use to help open up the two new casinos in Massachusetts.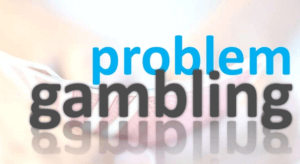 Massachusetts – Problem Gambling
Problem gambling is a huge concern in many countries. Many countries do have programs that they use to help players that want to get help. This will only happen when one decides to get help. The programs do help out a lot and do produce great results. Problem gambling affects everyone, it can be players friends, family, and players around. Check out Jackpots Casino for more on Problem gambling.
It happens that it is the second time in eight months that officials in Massachusetts funding for problem gambling are cut out. This follows a $500,000 cut in funding since December 2016.
"These cuts to problem gambling services couldn't come at a worse time, particularly as online gambling is expanding, we anticipate new casinos opening in the coming year, and the Lottery had another record year."-said Marlene Warner, Executive Director of the Council of Compulsive Gaming.
"The council has tried to keep up with the times by offering help through texting and online chat rooms, but those efforts will have to be reduced. Attempts to reach special populations such as substance abusers and youths will also be curtailed."
With the two new casinos that are going to open in Massachusetts, the problem gambling officials will have a lot of work on their hands. There will be a lot of gamblers that they will need to work on as the new casino will also bring new players. The two casinos will be opened in Boston and it is worth $950m.