Malta Regulators to propose the New Gaming Legislation
The Malta Gaming Authority (MGA) has published a White Paper on which they are proposing major improvements to Malta's gaming legal framework. The framework is now open to the public for consultation.
The existing legislation has been canceled and replaced by one primary Act of Parliament named the Gaming Act.  The change in the paper was presented by Both the Parliamentary Secretary of Financial Services and the Executive Chairman of the MGA, Joseph Cuschieri.
The newly made legal framework is said to empower the MGA to be active in its decision making. It is also made to help decrease the regulatory burdens that are unnecessary. The B2C and B2B license will be replaced in order for different kinds of activities to become more active.
Furthermore, the latest set law will be introducing a more effective process for administrative and criminal justice.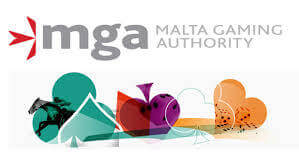 Malta Regulators – More on the Regulation
"Drawing from the Authority's experience, it is preferable to have an independent administrator appointed to handle the assets of the licensed entity. Again as well as to undertake other functions as may be required. It is a concept which is used in the financial service sector, and is thus being extended to gaming."- Reads the white paper
The proposal is underpinned by a number of reasons which are undertaken throughout the foundation time for proposed legal renovation. It includes a number of public consultations, technical, economic and financial impact assessments studies.
This new legislation is to help reduce the regulatory burdens from gaming sites.  The regulation will be strengthening the gamblers protection framework formalizing the role of MGA's gamer Support Unit. It also ensures that player funds are at law and moving towards self-exclusion data across gambling sites.
Gamblers will also benefit from this as they will also game without having to worry about their money. Casino players will also be able to enjoy their casino games.