Macau Regulators Play Cards for Renewal of Casino License
Macau casino operators will have to start reapplying for their gaming licenses in the next couple of years. However, they shouldn't expect any hints of what the conditions for those renewals are going to be. The news comes from Lionel Leong Vai Tac, Macau Secretary for Economy and Finance. He goes on to say that the competitive nature of the gambling industry means the territory will have to keep its cards close.
On Thursday Leong addressed the upcoming expiration of franchises granted to the six existing casino operators in the Chinese gambling territory. The casino licenses will end on different dates between 2020 and 2022. Leong went on to say that the increased competition through Asia means that casino regulators in the gaming market will need to be careful when they reveal their information when it is not necessary.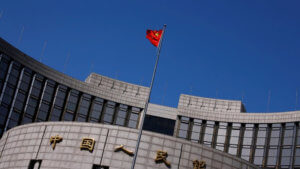 Regional Competition Prompts Discretion
The main concern seems to be the possible reaction from other authorities in the region. Should Macau decide to change their policy, regulators around the jurisdiction will have time to adjust their policies as well. This is also used to increase competitive burden in China.
Current license receptacles might also want information about the standards and franchises. Executive director at SJM Holdings Angela Leong on Kei urged Macau officials to broadcast their objectives so that the process could move smoothly for the interested parties.
Macau Regulators Laws
Under the gaming laws of Macau, the government has the capability to renew the franchise for five years.
Macau Casino 2.0 Regulation
There is a lot of excitement for the gaming revenues increasing in Macau and Asia. Top news in Macau include the impending licensing renewals. Moreover with the government and gambling sites making preparations for the application. For some casino operators, this means more money is coming in the territory.  A month ago, Las Vegas Sands made an announcement about their plans to spend about $1.1 billion with renovations and rebranding the Sands Cotai Central.