Google Play to offer Customers Gambling Apps
Google Play has recently made a public announcement that it will be allowing real money gambling apps to be sold. This will take place this year. Google will be ending its long-standing gambling ban app that was since made it 2013.
The United Kingdom, Ireland, and France already got the emails that confirmed the change. The above countries' casino operators were not able to offer their service using Google, but now they can offer their players mobile gambling using Google Play.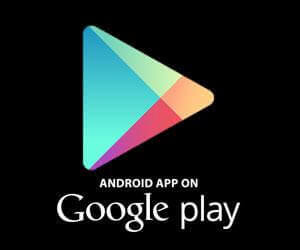 The managing director of the United Kingdom-based Tech Company Degree, Andrew Daniels, also received the confirmation email. The email confirmed that:
"From the beginning of August 2017, Google will accept applications for the distribution of gambling apps within the Play store in the UK, France and the Republic of Ireland."
"Upon submission, developers will be required to provide documentation for the apps, including licenses for the countries they're looking to target. This process will likely be similar to Apple's, taking slightly longer to approve of making sure everything is done correctly and legally," said Daniels.
More on Google Play
However, Google Play terms and conditions have not been rewritten to show the change. Their current regulations read as follows:  We don't allow content or services that facilitate online gambling, including but not limited to: online casinos, sports betting, lotteries, or games of skill that offer prizes of cash or other value."
With the old restrictions, gambling applications and advertisements were allowed on Google Play, provided that the developers were consistent with local laws and did not target underage users. They were also supposed to display responsible gambling content on all of their adverts and show that the applications did not make any money.
Google Play has taken a big step is going to change the gambling industry in a huge way. Gambling will be simpler for all players, providing the trials in the above countries are successful.