Gambling website games that are based on fairytales get banned
Advertising body decides to ban gambling games which feature fairies and wolves that are likely to entice children. Games named Fairies Forest and Fairytale Legends on gambling sites are banned.
One of the sites, the m88.com promoted the three gambling games Fairytale Legends Red Riding Hood, Fairies Forest and Fairytale Legends Hansel and Gretel this past January. The games featured animated pictures of a pixie and a fairy in a forest with a wolf.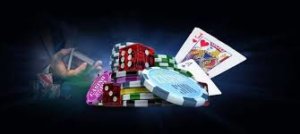 Gambling website games – Campaign
The Campaign for Fairer Gambling complained about the content of the ads. They said that the content is attracting children. ProgressPlay that trades as m88.com has responded to the complaint. The gambling website has now made the games only accessible to members when they log in to their accounts. They have also made sure that they remove images of fairies and other inappropriate characters.
Moreover, m88.com said the gambling games were created by a third-party software firm. The games appeared on some other sites that are run by different gambling operatives.
Gambling website games – The Advertising Standards Authority (ASA)
Advertising rules do state that gambling adverts must not be of particular appeal to young people and children. This is especially when they are reflecting or associating with the youth culture. However, The Advertising Standards Authority (ASA) appreciates the action that m88.com took in response to the complaint.
The ASA also did notice that Fairytale Legends Red Riding Hood was based on the children's fairytale Little Red Riding Hood. The game also included an animated image of a wolf and a fairy. The Hansel and Gretel game features a moonlit forest with gameplay stars and gambling coins.
"We have considered that the appearance of the wolf resembles similar characters from TV programmes and films aimed at under 18s, mainly children."
The ASA concluded that all the gambling games were more related to kids so the website must remove the games. There was another similar complaint about a different gambling site. The games that appeared on fun88.co.uk and letou.co.uk have been banned as they related more to children as well.