EVOLUTION GAMING TO LAUNCH LARGEST LIVE CASINO PROGRESSIVE JACKPOT
Evolution Gaming is known to be one of the best online casino software providers across the world. It also competes with the other great names such as Microgaming and Playtech. The software provider is known to give players the finest gaming available.
Casino gaming on its own is a highly competitive market. For casinos to stand out they need to up their game. To do so, casinos have started increasing jackpots prize to acquire great market share.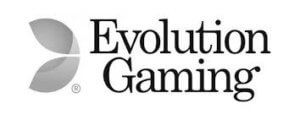 Evolution Gaming – New Development
The software provider has recently made the news.  Evolution Gaming has now launched the biggest live casino progressive jackpot. The gaming software has introduced its plans to launch the world's biggest progressive jackpot. Furthermore, the progressive jackpot is to be linked to a live casino. The 'Jumbo 7 Jackpot' is to be made available to Casino Hold'em gamers, with a prize fund of a whopping, £1 million.
What's in The Game
The best news about this game is that it is easy to play and players can be turned into millionaires within a minute. All a player has to do is to land a seven-card Straight Flush with the Jumbo 7 side bet. Second tier payouts can also turn a player into a winner. Who doesn't want to be a millionaire?
Evolution's chief product officer Todd Haushalter says that the price is likely to go up to a staggering, £30 million.  ''This kind of number could make Casino Hold' em jackpot one of the biggest in iGaming history.''- Haushalter
Evolution will contribute the whole €1,000,000 to begin the jackpot. It is the group's way to thank their operators and gamers. This kind of cash motivates players and creates a lot of fun.
Evolution Continues to Drive the Live Dealer Industry
The casino software provider is known to be one of the best when it comes to video games. They are known for their top-notch graphics and sound effects. Players enjoy gaming at Evolution Gaming casinos across the world. Try one and see how it goes. You will be hooked!