The European Cup Final 2018
Two of the biggest teams in the world went head to head Saturday night for the European cup final. Arguably one of the most anticipated matches before the FIFA World Cup tournament, it was anybody's game. Football fans all over the world were watching the game with anxiety. The most memorable moments from the 2018 UEFA Champions League final were documented and history was made.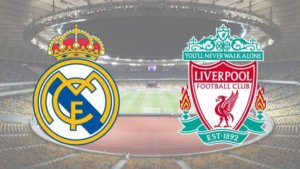 Real Madrid took on Liverpool
There was victory and excitement for Los Blancos. Meanwhile, pain and misery followed Liverpool. The 2018 UEFA Champions League final that took place between Liverpool and Real Madrid in Kiev, Ukraine was a lively event and one of the most long-awaited European finals rematch of all time.
Bale's Goal
The first goal came in the most bizarre fashion. Liverpool shot-stopper Karius tried to pass the ball to the adjacent teammate, only for the German international to throw the ball to the opposition. The second goal came when Karius failed to stop Bale's brutal strike. The keeper's butterfingers and ill-disciplined save saw the soccer ball hit the back of the net, making it a 3-1 for Madrid. Gareth Bale wonder goal was the final straw that broke Liverpool's hearts.
Gareth Bale's 'Un-Bale-vable' overhead kick made headlines and created a lot of media buzz for the Real Madrid attacker. Unfortunately, Salah was substituted in the first half after a terrible shoulder injury that could see him possibly miss the FIFA World Cup 2018. Liverpool's goalkeeper had a rough one last night.
The game had everything from sobbing players to chanting supporters and Real Madrid got their 13th European title.
European Cup Final –Mo Salah took down
Liverpool's Egyptian king, Mo Salah, and Africa's top player saw his European desires fade away. The Liverpool striker had to leave the game due to a shoulder injury. The injury took place after he was taken down with what was later dubbed a WWE arm lock from Real Madrid captain Sergio Ramos.
Liverpool played a different game after Mo Salah was taken out. It is not confirmed if it was Madrid's way of neutralizing Liverpool by taking Salah out or it was accidental. It was very heart-breaking to see Salah leave the pitch.