Anthony Robinson warns about the dangers of online betting
Anthony Robinson is a former gambling addict. He claims that he has lost millions through online betting. Mr Robinson tells his story about the deception of mobile betting in Australia.
Robinson started online betting when he was still a minor.  He placed his first wager on a horse at Rosehill racecourse. He was with his grandfather at the time. The betting amount was about five dollars during that time. He then started to enjoy betting. His gambling addiction was spurred on by the launch of online gambling. He would spend his day placing bets. The TAB closed at 10 pm, but he could wager on curling, and he didn't even know what it was at that time.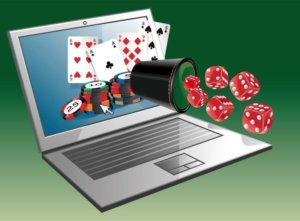 Online Betting – Australian Gambling Research Centre
Dr Angela Rintoul from the Australian Gambling Research Centre said- "interactive gambling has caused Australia's expenditure on sports betting to explode.''
Almost $1 billion ($920 million) was invested in gambling in 2016 alone. Most of the cash was attributed to online betting. This is an increase of 12% compared to the previous year. Dr Rantoul also said that they have seen a great increase in the advertising of sports betting and smartphone usage in the past two years.
Australian players have their devices with them 24/7. So, it is easy for them to log on and start gambling online.
Problem Gambling
Robinson thinks that lack of accountability for players is one of the major reasons that account for problem gambling. Gambling can keep you away from your loved ones. One would want to be on their phones every minute, making bets.
Online Betting Robinson Turning Point
His turning point was when he has to lie to his children so that he could gamble. His children wanted to go swimming with him and he told them he was still working, hours past and his kids came to him and asked him about the time. That was when he realized that he was wrong and that he has a gambling addiction. He then realized that he chose to gamble over his kids.
He encourages players to gamble responsibly and also to reach out to their loved ones when they feel like they have a gambling addiction.