Jupiters Casino Review 2018
Jupiters Casino is a popular land-based casino in Australia. The casino features a wide range of restaurants, bar, and a 24-hour gambling casino. Jupiters is located on Australia's Gold Coast. There are luxurious hotels and gambling venues.  What is also awesome about the casino is that while you are taking a break from gambling you can actually go for a swim. There is also a fitness center that players can use for extra entertainment. Go ahead and try the casino. What do you know, it might be your lucky day!

Jupiters Casino
Jupiters casinos is a vibrant, sophisticated venue. When players enter the casino, they feel as if they are in another world. Everything is glamorous. The casino sounds will sweep you away making you feel relaxed. There are over 70 table games and more than 1600 slot/pokie machines.
Jupiters Casino Gaming
There are lots of casino games that players can access.  Casino gamblers can choose from what they fancy and enjoy gambling at Jupiters Casino. There are games that players can enjoy such as blackjack, baccarat, roulette, craps, Poker to name a few.
Features at Jupiters Casino Australia
When you get to the casino, you will be amazed that there is a lot that you can do should you decide to take a break from gambling. Players can even enjoy a game of tennis and a steamy room. Jupiters Casino is a top class entertainment venue.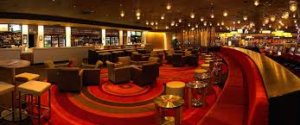 Jupiters Safety and Security
The casino is one that you can trust with your personal data. They offer the best security and make sure that players are relaxed and enjoy their gaming.  You can relax and wager on your favorite game and experience great casino gambling.
More on Jupiters Casino
The casino is located in Broadbeach, a 30-minute drive north of the Gold Coast Airport.
The Pacific Fair Shopping Centre is across the road.
5 to 10 min walk to the beach.